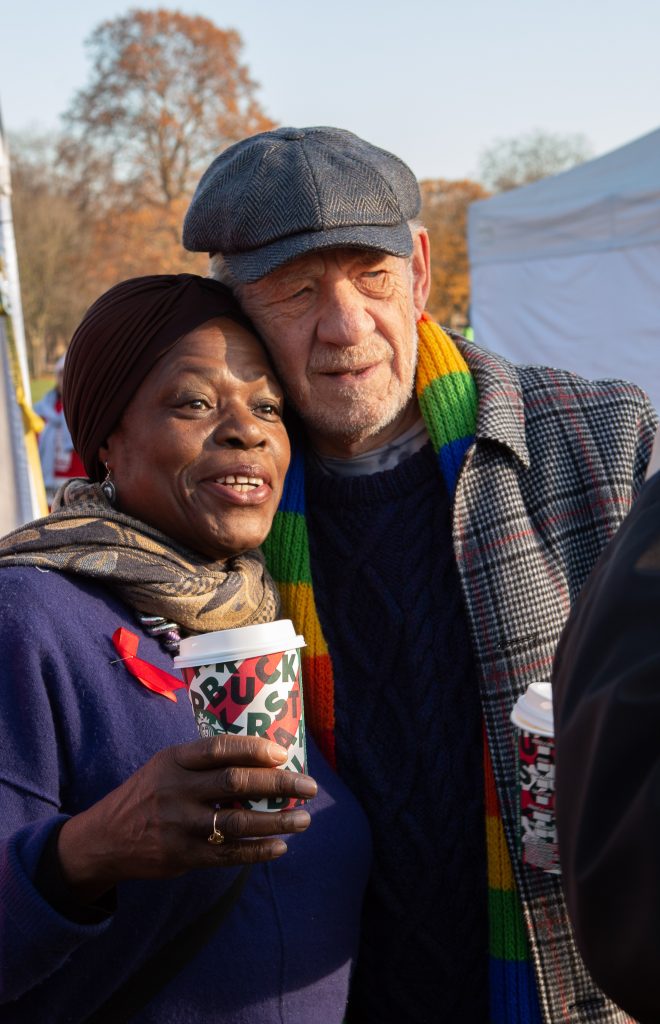 Since 2009, East London's HIV charity Positive East has organised the World AIDS Day RED RUN. What began 14 years ago with just 50 people is now one of the UK's largest annual HIV community events that has raised over £875,000 for HIV support and prevention projects.
It is the only event of its kind as it unites HIV charities, those living with HIV and the community to raise awareness of, and funding to support the ambitions of the HIV sector. All HIV charities are welcome to participate in, and benefit from the activities of the World AIDS Day RED RUN.
Past special guests have included Mayor of London Sadiq Khan, Sir Ian McKellen, and the late Dame Barbara Windsor and has hosted spoken word performances by HIV Voices and DJs from Horse Meat Disco and Eagle London.
The 2023 RED RUN takes place against the backdrop of a momentous time in the world of HIV. We have seen a dramatic fall in new HIV diagnoses. London and the UK have exceeded the UNAIDS 90:90:90 target and Undetectable=Untransmittable is a scientific statement of fact.
However, amongst the good news, the challenge remains that not everyone, and not all communities are benefiting. 106,000 people live with HIV in the UK (50,000 in London). HIV stigma is still a reality and there are still too many people undiagnosed and diagnosed late. Funding cuts to the HIV sector are still all too common despite the fact that HIV support services change lives. Now is most certainly not the time for us to stand down!
Take Action. Lace Up.